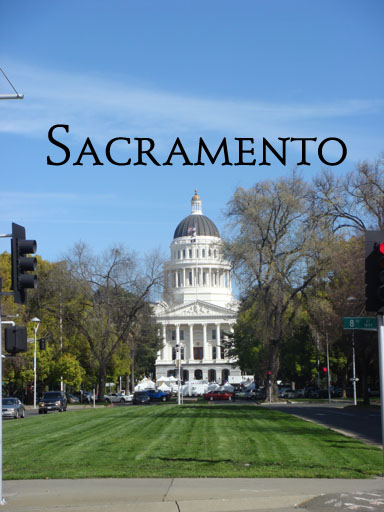 Ghost Stories | Our Review | Photographs | Official Site

About Sacramento

Sacramento is the capital of California and its seventh largest city. Famous for Sutter's Mill or Sutter's Fort the legendary epicenter of the California Goldrush, Sacramento became important as a major distribution center during the rush and as a terminus for the Transcontinental Railroad.
Ghost Stories




Old Town Sacramento: There are tunnels beneath the streets of this area of Sacramento similar to those of Seattle. After the buildings were constructed the ground level was raised to avoid flooding. These underground areas were used as brothels and opium dens. Owners of the buildings and businesses with access to the tunnels are said to have reported feeling a menacing and evil presence in the tunnels.
Records: The gost of an elderly woman in victorian clothing is said to have been seen wandering throught the store, unfortunately, this record shop had moved when we went to investigate the reports of ghosts here and the building was boarded up. Some people in the area that we asked had heard of the reports, however.
Central Library: The Sacramento Room on the second floor is said to be haunted. We tried to investigate this more completely, but unfortunately the library is closed on Mondays.
American River: The ghost of a man who drowned in the river is said to haunt the banks. We did walk along the river, but did not see anything. We did not know which spot of the river the phenomena are said to be observed, however.
Our Review



Old Town Sacramento is a nice touristy area, there are quite a few shops selling over-priced touristy stuff, but the history of the area is interesting. The nearby Train Museum is a great place to visit. The food in the area is nice, but we would recommend dining on the Delta King.
We had a nice leisurely walk along the American River, but could not locate the site of the alleged haunting.
The other haunted locations we tried to investigate (Records, Central Library, Memorial Auditorium) were closed on the days we visited. Records had even closed and moved.