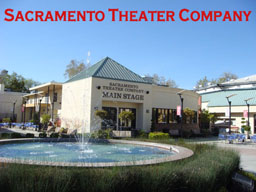 Ghost Stories | Our Review | Photographs | Official Site

About the Sacramento Theater Company

The Sacramento Theater company was founded in 1942. The company now has two theaters in its complex and has ver 300 performances a season.
Ghost Stories


The most well known ghost that is said to be haunting the various stages of the Sacramento Theater Company has been nicknamed Pinky. In our research, we uncovered reports of as few as five and as many as six other ghosts inhabiting the theater. There are a few consistant details about the ghosts from the multiple reports. Pinky is a prankster ghost that is most often identified as female. Pinky sometimes manifests as a pink orb. She is often seen in the costume shop. According to accounts, three clairvoyants visited the site in 1991 and uncovered five more ghosts, although the reports that discuss the clairvoyant's visit only mention two specific additional spirits. One is a tall thin man who sports a moustache and an ascot. One account calls him Jim and another states that he is the ghost of a former volounteer. The other ghost is that of a woman sometimes described as a Hungarian woman, sometimes as a Polish woman named Madame Modjeska. She is described as sad and as a struggling actress who never succeeded. .
Our Review



While we didn't actually see a performance here, my wife did wander into the theater during an intermission and explored. The theater complex is very nice looking, with a pleasant plaza. Not really much of a review beyond that I am afraid.